Better deliverability, higher revenues
Deliverability Suite lets you maximize campaign performances in terms of deliverability and return on investment, with a wide range of advanced configurations and personalized consulting.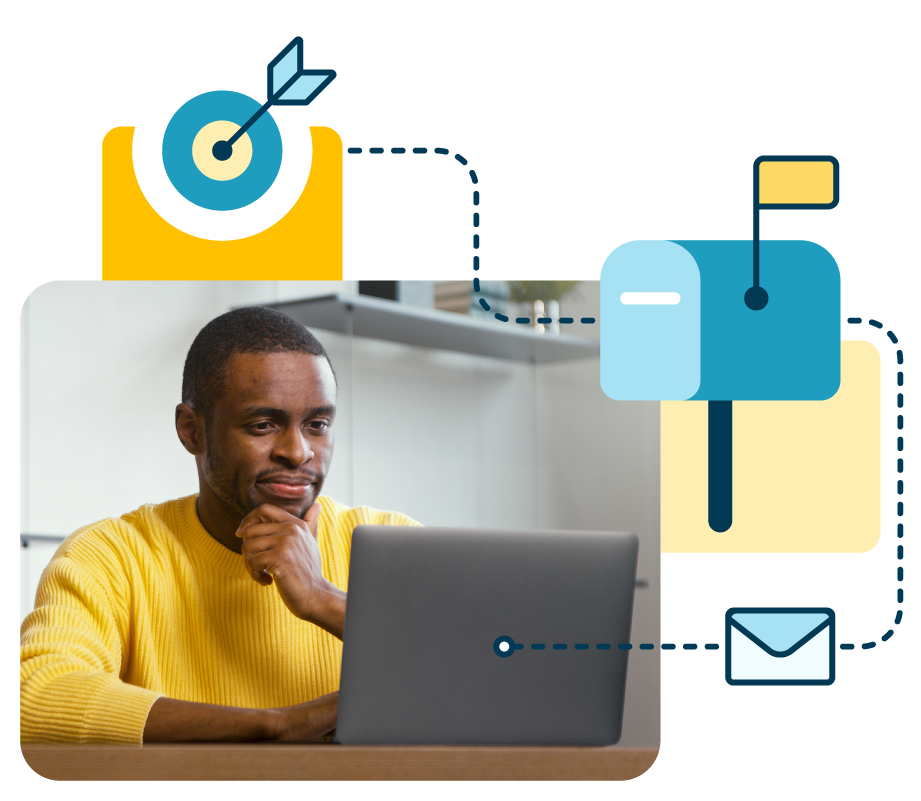 Make sure your emails reach their destination
Sending an email does not necessarily mean reaching your recipient. Often messages end up in spam without ever being opened. That means serious damage to your campaign performance and your reputation. With MailUp's Deliverability service, you can analyze your emails' ability to reach destination and improve delivery rates, with immediate results on performance and revenue.
What is the economic impact of deliverability?
Deliverability directly affects sales. A poor delivery rate means fewer conversion opportunities and, as a result, less revenue. Compliance with international protocols and the adoption of simple deliverability best practices can lead to a significant increase in openings, clicks and conversions.
We can help you improve your deliverability
Through advanced configurations, constant monitoring, ad hoc advice and accreditations, we intervene concretely to maximize delivery capabilities and protect your mailings.
Excellent deliverability, guaranteed every time
MailUp is constantly working to maintain platform standards of deliverability and reliability at levels of excellence, thanks to algorithms, certifications, IP and shipment monitoring.
Make sure your messages reach their destination