Xiaomi
Xiaomi, a Chinese company dedicated to the design, development and sale of smartphones, apps and other electronic products, ranks third in eCommerce in China behind Alibaba and JD.com. Hand in hand with Tekmovil, this giant decided to open its online store in Mexico and in just 6 months, achieved unexpected results.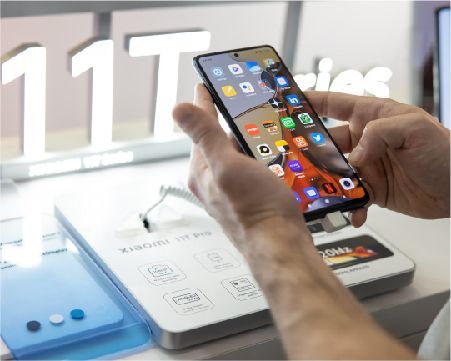 Strategy
The implementation of technology such as MailUp was key to achieving these goals.
The registration pop-up to attract subscribers and build its database is necessary, but intelligently configuring it to show or hide depending on who the visitor is and in what phase of the funnel they are currently in improves the user experience.
The strategies for recommending products through carrousel showcases, analyzing the visitor's profile and the products they are browsing, etc., are very simple strategies to apply and help to increase conversions by automatically personalizing offers. In addition, the connection between MailUp and VTEX makes it possible to offer highly personalized and highly relevant email marketing content based on interests in certain categories, products browsed and abandoned carts.
Objectives
Xiaomi launched its eCommerce in Latin America with the help of VTEX. It is the first store developed in VTEX IO in Mexico, with a unique microservices architecture that lets you create high-quality, low-cost web software. In addition, it facilitates the integration of pixels that come natively and the creation of applications and integrations efficiently for an omnichannel business.
Create unique experiences based on consumer interests and needs
The main challenge was to put the consumer at the center of the strategy, starting from scratch without any pre-existing information. To do so, it was essential to define 4 objectives of users during the Customer Journey:
Create community to build a database
Create pleasant experiences for consumers
Generate engagement with buyers
Increase customer loyalty.
Results
The Email and Marketing Automation channel has brought in more than 50 thousand dollars in terms of Revenue and a ROAS (Return on Ad Spend) of 67:1.
6 months after its arrival in Mexico, Xiaomi achieved the following results:
Email marketing subscribers
Of recipients unsubscribed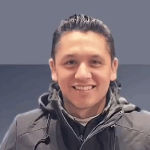 Xiaomi
The integration of MailUp and Datatrics to our ecommerce has been a key decision since the beginning of the project, not only to build and maintain a flow of communication with our users, but to understand what their experience with the brand is like at each stage of the Customer Journey and to enrich their shopping experience.


Cristian Serrano
Ecommerce General Manager, Xiaomi