The winning email? Ask A/B test
Find out what your contacts prefer to receive and improve campaign results.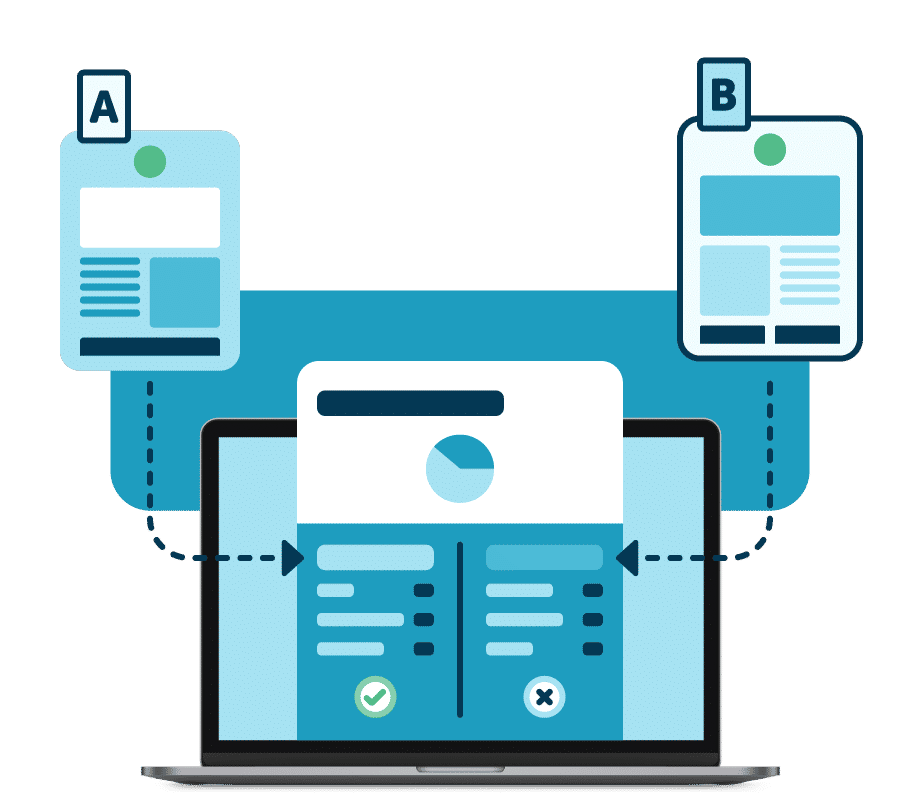 Automatic or manual sending
Test two or more versions of your message: you can automatically or manually send the A/B test winning email, based on the success criterion, to choose when and which campaign you want to send.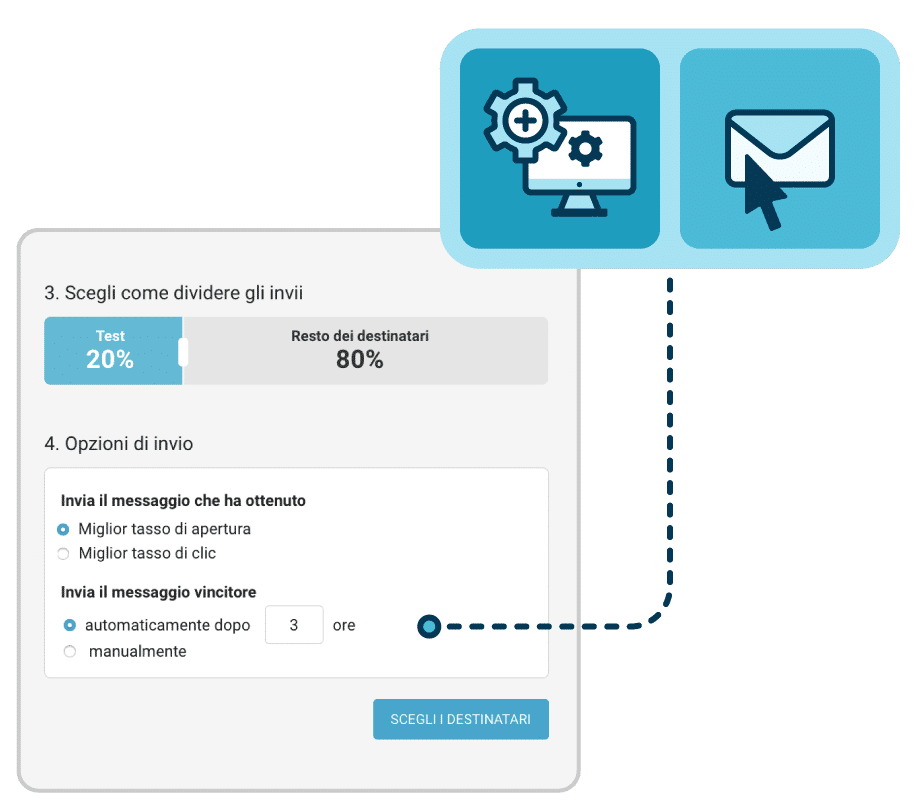 Track the results and refine future campaigns
Increase the performance of future sendings by analyzing data from each campaign. Thanks to accurate and user-friendly reporting, you can display both the entire set of all your sendings, as well as the details for each sending (A and B).
All the potential of MailUp